Japanese models in the B-class sedan segment
Midsize sedans are seeing their market share being eaten up by growing luxury vehicle and SUV sales. However, the midsize sedan segment in China still remains considerably large, with competition as fierce as ever. The VW Passat and Magotan continue to lead the market. Despite that, their largest rivals, models from Japanese manufacturers, remain strong contenders. Several Japanese models can be seen in the segment's top 10 sales chart. However, sales of most Japanese B-class sedan models in the charts have either failed to grow or even decreased.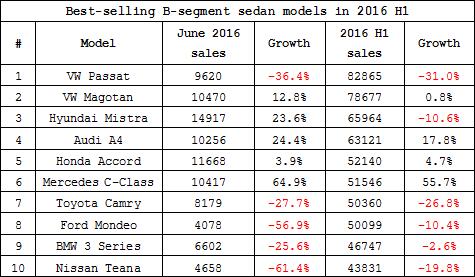 VW's two models, the Passat and the Magotan (pictured below), continue to lead the market by a sizable margin. Despite recent poor sales growth rates, they still boast undeniable advantages. Having entered the Chinese market so early, the two VWs went on to become popular vehicles for government use, which has solidified their strong brand image in the country.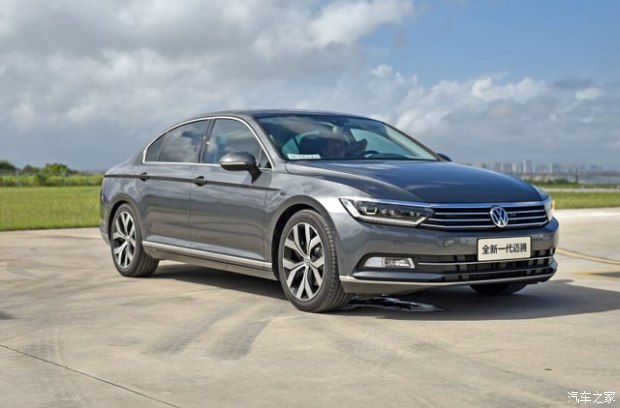 By comparison, Japanese manufacturers have recently been playing second fiddle to German ones, despite the fact that several of their models have previously led the segment. Recent political tensions and other factors have led to sales performances of the three Japanese models, the Honda Accord (pictured below), Toyota Camry and Nissan Teana, to be relatively poor as of late.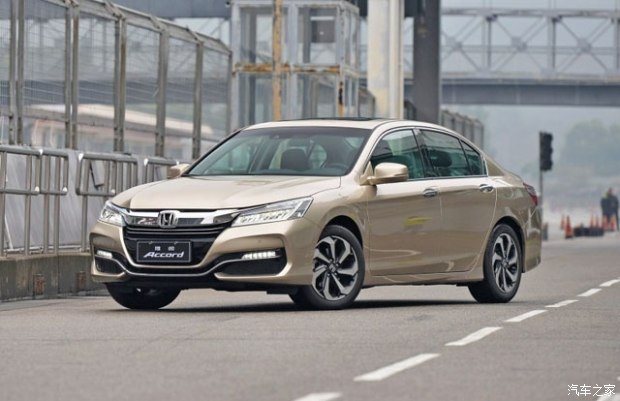 This situation is compounded by lack of strategic vision on the part of Japanese manufacturers, which is mediocre compared with those of VW and other German manufacturers. Japanese manufacturers have slashed prices for their vehicles. Prices of the Accord were set at around 150,000 RMB, while those of the Camry have been set at 140,000 RMB. Unfortunately, such a strategy is not sustainable in the long run, especially as Japanese manufacturers lack the strong image of German models.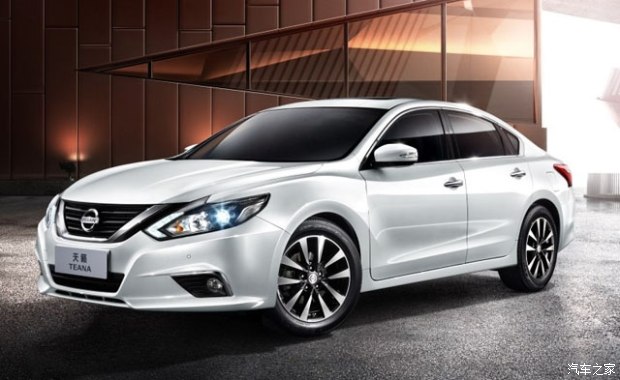 Furthermore, the large engine sizes of Japanese midsize models mean that buyers of vehicles like the Teana (pictured above) aren't eligible to receive government subsidies that are meant to encourage sales of fuel-efficient vehicles. By comparison, the smaller 1.4L turbocharged engines of the Passat and Magotan make those vehicles eligible to receive certain benefits.
However, Japanese manufacturers are far from giving up, with the newest Teana released to combat with the next generation Magotan. Whether or not Japanese manufacturers will be able to recover their leading position remains to be seen.
Just tell me what you want, a customized product is welcome!