Home
>
News
>
Industry News
>
EV startup Enovate, auto electronics provider Desay SV team up on in-car connectivity tech
EV startup Enovate, auto electronics provider Desay SV team up on in-car connectivity tech
Shanghai (Gasgoo)- China's EV startup Enovate and the automotive electronics provider Desay SV Automotive (Desay SV) forged a long-term strategic partnership on April 22 to jointly develop in-car intelligent connectivity technologies.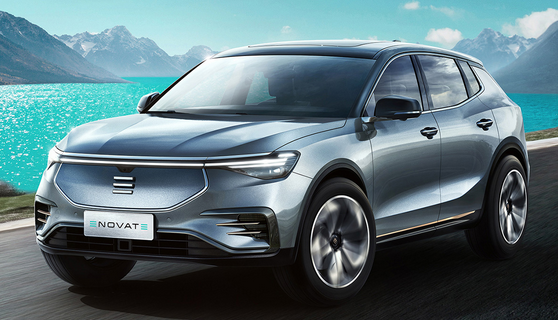 According to the agreement, Desay SV will provide its autonomous driving and intelligent cockpit solutions for Enovate's ME7 all-electric SUV and following products to help the startup make breakthroughs in vehicle control system, human-machine interaction and real-time connectivity for such multi-media applications as navigation, music and video.
"The strategic cooperation will help both parties improve innovation abilities in smart car service area. By virtue of Enovate's platform, Desay SV will have more opportunities in China's NEV market and expand the deployment in automotive intelligent connectivity field, so as to create a win-win situation," said Chen Chunlin, Chairman of Desay SV.
According to engineers from Enovate, the collaboration will make Desay SV's autonomous driving technologies integrated with the startup's complete vehicle system in a relatively short period thanks to the strong compatibility of Enovate's self-develop iMA digital architecture on which the EV maker's ME7 premium SUV is based.
Besides, the Enovate ME7 is outfitted with Bosch's Pilot ADAS that currently achieves Level 2.5 driver assistance functions and Desay SV's surround view and parking features. The in-car system boasts the abilities of self-learning and self-upgrading powered by Huawei Cloud's cloud-computing services such as remote upgrade and big data.
Just tell me what you want, a customized product is welcome!