Toyota to test hydrogen fuel-cell technology in semi-truck project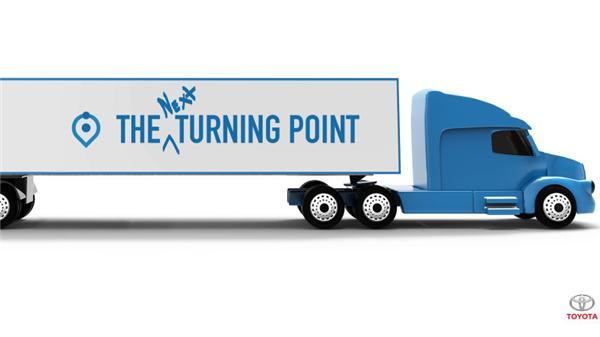 And the award for vaguest-and-yet-still-interesting press release from the 2016 Los Angeles Auto Show goes to Toyota. While we already learned that Toyota is interested in putting fuel cells into larger vehicles – like hydrogen semis – today the automaker is making that interest a bit more official. Since the actual announcement is so short, we'll just reproduce it here:
Toyota has long maintained that hydrogen fuel cell technology could be a zero emission solution across a broad spectrum of vehicle types. The scalability of this technology is enabling the automaker to explore a semi-trailer truck application for a California-based feasibility study.
The Toyota Mirai will continue to provide a zero emission driving solution for global customers; a heavy-duty truck sized fuel cell vehicle creates a potential zero-emission freight transportation solution for the future.
Additional details on the study, and the continued evolution of a hydrogen society, will be announced in the coming months.
Um, yeah. That's sure not a lot of details, but we can make some guesses. As Toyota's Brian Williams told AutoblogGreen a few months ago, "A fuel cell has a lot of applications especially as the technology increases," and specifically mentioned things like buses and trucks. Even though the test will take place in California, Toyota's partner might be the Toyota Group's own Hino subsidiary. Hino calls itself America's fastest growing medium duty truck brand, and promotes its fuel-saving tech on its website. The picture that Toyota sent out with this release doesn't match any of the trucks Hino has in the US, but perhaps that's part of the vagueness. We'll just have to wait for more information some time in 2017.
Just tell me what you want, a customized product is welcome!