Home
>
News
>
Industry News
>
Chana Auto's sales volume in September: seven self-independent brands selling more than 10,000 units and SUVs becoming the biggest winner
Chana Auto's sales volume in September: seven self-independent brands selling more than 10,000 units and SUVs becoming the biggest winner
Chana Auto released its September production and sales volume report, in which the total sales volume reaching 295,218 units in September and increasing 30% with August. The total sales volume in the previous nine months reaches 2,196,677 units. Besides, Chana self-independent brands reach historical record with seven models selling more than 10,000 units. SUVs are the biggest winner.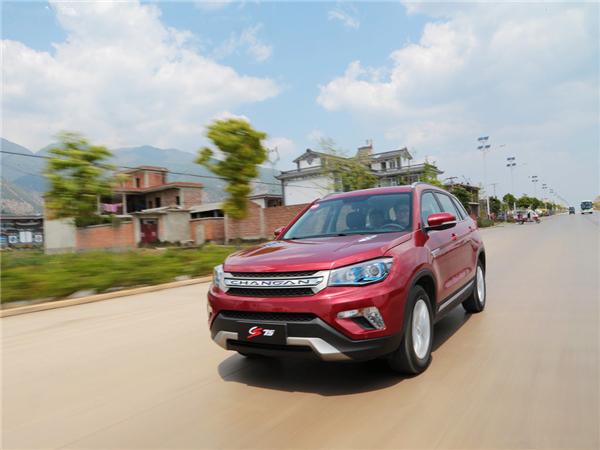 Chana CS75 sells 24,820 units in September, increasing 50%, and the total sales volume in the year reaches 143,429 units, reaching a historical high record. Besides, the Chana CS75 equipping with 1.5T GDI version is also launched into market, which will bring an increasing sales volume at the end of year.
Chana CS35, Chana's first independently developed SUV, sells 18,493 units in September and increases 24%. CS15 sells 9,498 units in September, increasing 31% with August. The price between RMB 57,900 to 77,900, along with the rich equipment and good reputation, has attracted many customers. It's expected that the sales volume of CS15 may exceeded 10,000 units in October.
Eado sells 16.874 units in September, increasing 17%, and the total sales volume reaches 118,691 units. Eado model is Chana's globally strategic model, attracting many customers with its international standards. But the ever competitive domestic SUV market may add some pressure to Eado's future.
Alsvin has a relatively low price, mainly attracting rigid-demand families. The launching of Alsvin V7 increases its sales volume to 10,573 units this month, in which V7 sells 7,998 units and increasing 20%.
Honor sells 11,740 units in September, increasing 14%; while Auchan sells 10,079 units and increases 10%. The two models will give Chana more confidence to face the MPV market.
Just tell me what you want, a customized product is welcome!