The struggle of French brands in the Chinese passenger automobile market
Over 10.65 million passenger automobiles have been sold in China over the first six months of the year, as China Passenger Car Association sales statistics compiled . That figure represents year-on-year growth of 11.6%.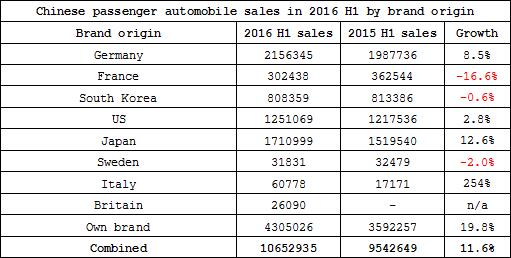 Among those, only 302,438 sales were of French automobiles. That figure is down 16.6% year-on-year. French automobile sales accounted for only 3% of total sales made in the country over the first half of the year.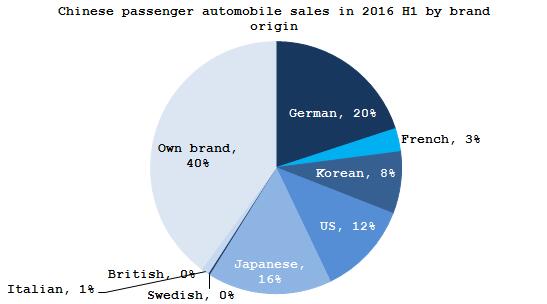 The French automotive industry has a history stretching back nearly 100 years, with brands such as Renault, Peugeot and Citroën being very famous in Europe. However, French automobile sales have failed to make a strong impression on the domestic Chinese market.
French automobile manufacturers have active in the Chinese market since 1994, when the Dongfeng Peugeot Citroën company was established as a joint venture between PSA and Dongfeng Motor. The JV's launch model was the Citroën ZX (pictured above), which had gained worldwide popularity for being the vehicle driven by the victor of the 1992 Paris-Dakar Rally. However, the fact that the ZX was a hatchback held back its market performance in China, where buyers were only interested in four-seater sedans. Compared with its most prominent rivals of the time, the Shanghai Volkswagen Santana LX and FAW Volkswagen Jetta, the ZX was technically superior. However, its sales performance failed to match up with those two vehicle, forcing it to retreat from the market while the Santana and Jetta continued to release new revisions.
Even before bringing over the ZX, GAC Motor and PSA cooperated to establish the Guangqi Peugeot JV, which aimed to bring over the Peugeot 505 (pictured above) to China. The Peugeot 505 was another technically advanced vehicle. However, the JV suffered a 296 million RMB deficit in 1997, forcing it to declare bankruptcy. The next year GAC and Honda established Guangqi Honda, whose first model, the Yaris, managed to achieve yearly sales of over 10,000 units.
The failure of the Citroën ZX and Peugeot 505 in China greatly affected the reputation of French brands in the Chinese market. As a result, Citroën and Peugeot have been relegated to the low-mid tier segment of the market. Even combined the two manufacturers have had a hard time achieving combined annual sales of 150,000 vehicles.
There is also a major misconception among Chinese buyers that French automobile manufacturers lack the ability to make good automatic transmission systems. As French streets are quite a bit narrower and less congested than Chinese roads, French drivers prefer to use manual transmissions. However, in China where traffic is a much bigger issue, more and more drivers prefer the convenience of automatic transmissions, and as such have gravitated more towards Japanese and domestic brand vehicles.
Chinese consumers also dislike French vehicles for their strange arrangement of buttons and limited interior space that fail to meet their demands for convenience and everyday usage. One example is the Citroën Elysée, whose horn is manipulated using a lever mounted on the steering wheel (pictured above) as opposed to pressing the center of the wheel. Similar design decisions that break the norm are also apparent in the Citroën C3-XR, whose start button is located on the left side of the steering wheel. Meanwhile, the Peugeot 3008 was critiqued for the tightness of its passenger side safety belts.
French automobiles' naturally aspirated engine technology lags behind its competitors, with the Peugeot 206 and Peugeot 307 being singled out for lacking engine power. French manufacturers, for their part, have been more focused on developing turbocharged engines, as shown by a recent cooperation between PSA Group and BMW.
While French brands lead the market in terms of small, manual, turbocharged power vehicles, their focus on specializing in one niche has led them to be overtaken in the Chinese market by offerings from Japanese and other European brands. Whether or not French manufacturers will work to turn around this trend remains to be seen.
Just tell me what you want, a customized product is welcome!