New Products display:New Nut Splitter
New Products display:
Universal C-Frame Nut Splitter
Item No.DN-D1104
Material: Tool Steel
Technic: Dropped forging
Hardness: HRC 52 ----knife
HRC 28 ----hand
HRC 38 ----bolt
drive: 19mm socket or wrench, 6mm Allen Key
Desc:
Forged and heat-treated frame with offset handle works where ordinary nut splitters may fail. Smooth action cracks nuts without damaging bolt threads.
Chisel rotates to line up parallel to bolt. Splits non-heat-treated nuts of 7/16" (11mm) through 3/4" (19mm) diameter. Tool is 6-3/4" in length
Photo: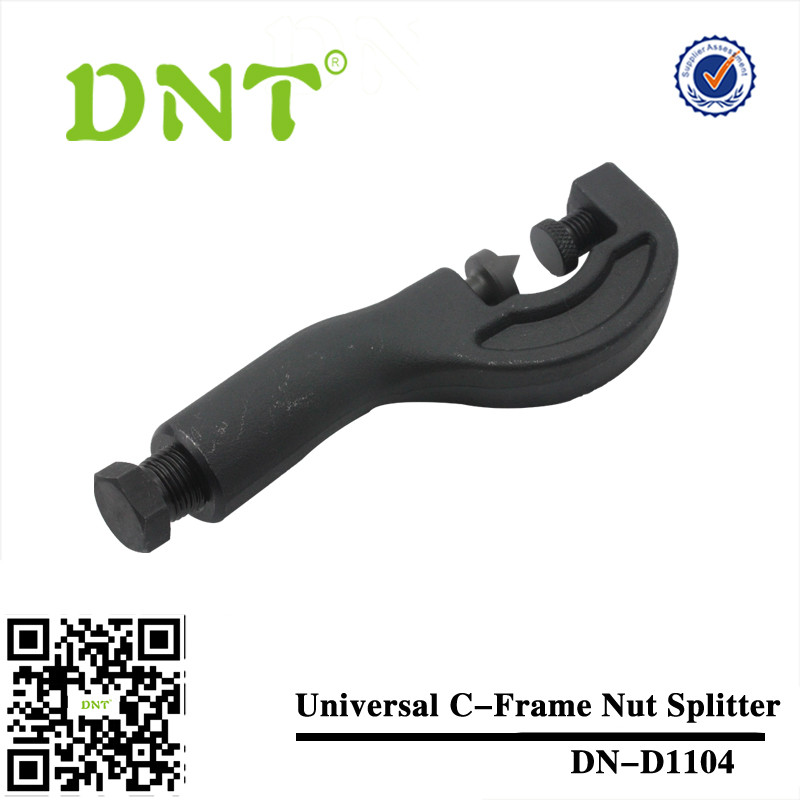 Just tell me what you want, a customized product is welcome!