When to repair or replace your windshield?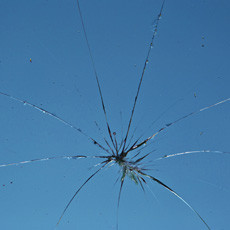 It's happened to us all: the painful sound of something solid – a rock or bits of debris – whacking your windshield. If you've had your car for a while and your windshield is immaculate, consider yourself lucky.
The windshield of your car ensures your safety while driving, but it is also prone to chips and cracks. So what should you do when it's on the receiving end of a rock?
Repairing a small windshield chip

Repairing windshield chips can stop cracks from spreading and avoid the high cost of replacing the windshield.
Also, repairing your windshield allows you to keep the original quality glass and original factory seal and is a fraction of the replacement cost. Prices vary from shop to shop, but a chip repair costs around $50 on average.
There's no need for immediate worry if the chip is small; it's probably repairable without replacing the entire windshield. Generally speaking, if you can cover the entire chip with a quarter, you won't need to replace your windshield.
If the chip can be repaired, it's best to do the repair as soon as possible.
Your first step is to get an estimate from a glass repair shop. Next, call your insurance company to see if the repair is covered under your insurance policy. Typically, if you have full comprehensive insurance on your vehicle, the repair will be covered. However, each company has its own policy, so it's worth the call to find out.
When you take your vehicle to a glass repair shop – or, in many cases, the auto glass company will come to your home or office – the repair worker will "fill" most of the chip. This process is relatively simple, and most chips can be repaired in half an hour or less. It may still leave a visible flaw, but it will be much less noticeable. Moreover, the repair provides a strong bond that prevents further cracks.
Just tell me what you want, a customized product is welcome!